The Why? Festival
Permission to Speak - Permission to Perform
A Disability & Diversity Arts Extravagaza

"From The People, about The people, for The people, by The People."
The Why? Festival: Permission to Speak - Permission to Perform
This project is a fantastic intitiative to develop Disability and Diverse Arts practices and engagement and audience involvement from our local communities upwards through Birmingham and The Greater Midlands Areas
The Why? Festival is a programme of performance and performance development opportunities aimed at discovering and working with new and emergency artists who define themselves as Disabled People or of Diverse Culture
Funded initially through an ACE Grant for Arts, the programme will run a series of workshops looking at performance and creative skills, and devising new works sessions, and will compliment these with a number of live performance opportunities including larger festival type events as artists and performance ready work is created and identified.
Anyone interested in taking part in this programme as an artist, an organisation supporting potential, new and emerging Disabled and Diverse Artists, or as a venue or promoter then please in the first instance contact Robin Surgeoner via email at info@whyfestival.co.uk
The programme will also be looking for additional funding and sponsorship both in-kind and financial, as well as partner organisations who will be willing to support the programme through supporting events and offer no workshop and performance spaces. If this is an area that you are interested in supporting please contact Robin at info@whyfestival.co.uk
The Why? Festival was conceived of, and produced by Robin Surgeoner of Angryfish Training Art & Empowerment. Robin is himself a experienced Disabled Artist and workshop leader with a comprehensive background in creating, producing and promoting new Disability and Diverse Arts, whilst combining this with his leadership skills gained through years as a consultant trainer, and as an International athlete and coach having gained nine Paralympic Gold Medals as a swimmer and played basketball to international club level.
For further details please contact Robin as detailed and please take a look www.angryfish.co.uk
Links to Supporting Organisations
Help Support The project by purchasing or streaming Black Thursday -An Angryfish Album
https://itunes.apple.com/gb/album/black-thursday/id1084945500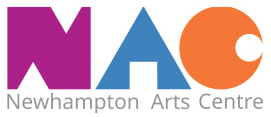 Contact: Festival and Programme Manager Robin Surgeoner info@whyfestival.co.uk